Flooring Specifications, Wet room Flooring, Coved vinyl Floors and sub Floor preparation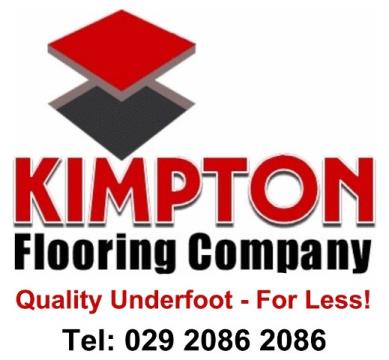 Specifications and Technical Advice
Kimpton Flooring Have over 30 years experience of supplying and installing contract Floor coverings and sub-floor preparation. We offer free site surveys,

Followed up by an extensive written quotation or estimate, along with alternative prices for using suitable stock materials if savings can be made.

All of our technical staff and Estimators are time served, fully qualified fitters themselves and have had many years previous experience of installing contract floor coverings.

You will be dealing with friendly knowledgeable staff - Not just a sales person with a calculator and an order form in his hand who has probably never handled or installed a floor before!

Part of our service is to give free technical advice and material recommendations for specific areas of use and to advise on suitable sub-floor preparations if required.

We can offer cost effective flooring solutions for all purposes, utilising our many years of experience combined with our vast selection of discounted stock materials.

Call our Technical department for further details, specifications and installation advice on:

02920 866 222
---
Kimpton Flooring - Quality Underfoot!
We are also able to test for any moisture problems, regarding the suitability of newly laid floor screeds and offer solutions,
Such as Epoxy surface membranes which allow the floor coverings to be installed over damp sub-floors in old buildings or new fast-track projects.
---

Detail showing Shower Drain

Detail showing coved vinyl Safety Floor

With inset thermo-welded 'shield' internal mitres and flat edge welded return external mitre.

Most sheet flooring products can be formed up around the walls to a height of around 150mm

using vinyl cove formers and capping strips along the top edges.

All seams, joints and mitres are then thermo-welded with matching weld rod so as to make a totally impervious self formed coved floor

That is hygienic, easy to maintain and looks very impressive.

Click on images to enlarge.

We also specialise in the sheet vinyl cladding of walls and ceilings in Showers, Clean areas and Wet rooms.

Vinyl Cladding of Clean Rooms Click Here

---

Detail showing vinyl to ceramic tiles

Detail showing Cove former

Cove former behind sheet vinyl flooring with capping strip.
Kimpton Flooring Will at your request, make a site visit and survey or work from drawings and architects specifications to send out free comprehensive written quotations with Method statements and Risk assessments, along with any recommendations that we feel will improve the overall installation and look of the floor finish.

All Flooring materials are supplied and installed to manufacturers recommended specifications using approved adhesives and sub-floor preparation products by our fully trained directly employed fitting operatives.

We are able to send by post, fax or email any relevant manufacturers material specifications along with relevant C.O.S.H.H. health and safety product Data sheets for adhesives and screeding compounds used in their installation.

View our Flooring Project Gallery Click here

---
Kimpton Flooring - Quality Underfoot!
For Free Technical Advice, Quotations and Samples, Call 029 2086 2086
Office hours - Monday to Friday 8am to 5pm
Or Email Enquiries to info@kimptonflooring.co.uk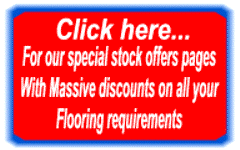 Quality and Service need not cost you – It pays you!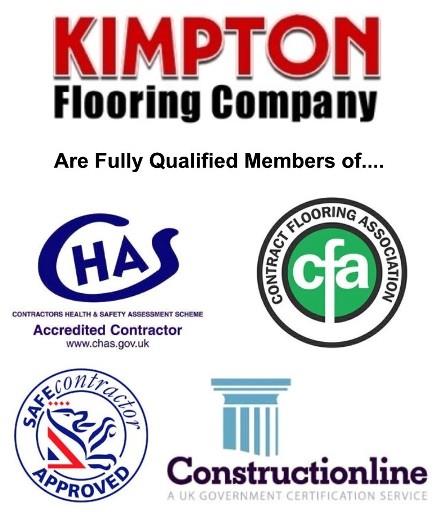 Adding a Further Guarantee of Quality and Peace of Mind....